Dark Corners
Jack Stracken, an ex-sports star in hiding, is stalked by a mysterious woman who knows more than she's saying about his past. In a bid to uncover her identity, Jack forces himself to re-live the harrowing events that culminate in his wife Ronny's brutal murder and confront the demons that drove him underground in this darkly compelling noir.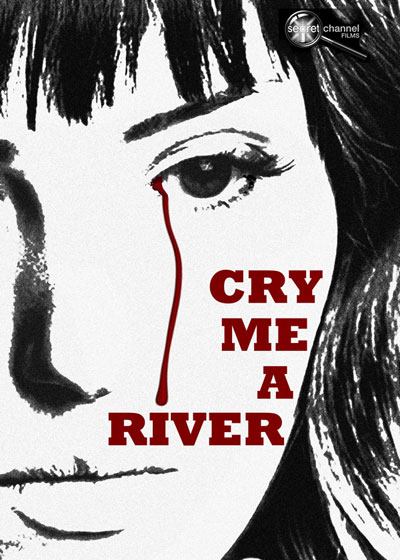 DIRECTOR: Richard Parry
PRODUCERS: William Dingli, Rik Hall, Trond Eliassen
Distributor: Conduit Now / Sony
DP: Ian Liggett
WRITER: William Dingli
GENRE: Psycho Thriller
RUN TIME: 95 Minutes
STATUS: Post-Production
CASTING: Navid Negahban, Sam Hazeldine, Dany Verissimo-Petit, Julie Dray, T'Nia Miller, Brian Bovell, Dennis Storhoi, Jussi Vatanen, Richard Glover, Richard Huw
Synopsis
Jack Stracken flees London with $10m in cash after the murder of his trophy wife Veronique (Ronny) in a bungled pay-off. He ends up in a sleepy coastal outpost in Norway under the midnight sun, hiding from Ronny's ex-lover and killer, Karim, who is still at large. He lives a solitary, lonely existence, fearful of discovery and haunted by memories of Ronny and how she died. He punctuates his days drinking, shooting golf balls and taking walks along the fjord where he plays text chess in an abandoned chapel with Fleet, the one contact he retains from his former life. At night he watches old footage of his Prime League soccer team, Drayton United FC, the cash cow he bought into with Ronny. 
One evening Jack encounters a local girl (Page) in a bar who he vaguely recognizes but cannot place. Later, Page visits his cabin. Refusing to reveal her identity, she betrays knowledge of Jack's past before physically assaulting him. Is Page after his money, has she been sent by Karim or is it just coincidence?
Page compels Jack to unravel his past as her real identity becomes his driving obsession. Page makes no blackmail demands, instead forcing a reluctant Jack to confront a truth he's been denying. Ronny appears to be the victim of a violent chain of events that begins with their decision to borrow money from Karim to buy into Drayton Utd, a debt they cannot repay, and ends with Jack traumatized after Ronny's kidnap and murder. But Page reveals the dark corners of Jack's relationship with Ronny, a ruthless manipulator who is way too much for Jack to handle.
Dark Corners is a psychological Euro thriller with a double-twist set in two locations – the city and the coast. Exploring themes of obsession, guilt and the nature of truth, the film is in the same vein as Memento, Don't Look Now and The Machinist. It explores the fragility of human relationships and whether we can ever escape our past. For the more we lie to ourselves, the greater our debt to the truth.
All roads lead to Ronny and his wife's ultimate betrayal emerges as Jack pieces together his memory. She did a deal with Karim to spare Jack's life and grab a slice of the football club for herself. In return she agreed to come back to Karim, return his money and make sure Jack is humiliated. For the plan to work they needed a decoy. That decoy was Page and when the pay-off goes wrong, Jack kills Page not Ronny. This is Jack's trauma. The killing of an innocent, a victim of Ronny's betrayal.
In the end, Jack, clear-headed for the first time, leads Karim to his Norwegian hideout for a final showdown, promising him the $10m from the pay-off. The resulting shoot-out leaves Jack at Karim's mercy. But as Karim is about to end Jack's life, he is shot and killed by Ronny. Yet, despite being reunited after three years, Jack and Ronny cannot repair their broken relationship, for too much damage has already been done… 
Stracken
Jack Stracken (40's), flees the city after the murder murder of his young wife (Veronique). He lives a solitary, lonely existence under an assumed name, indulging in soft drugs and visiting the local haunts, not only fearful of discovery but plagued by memories of Veronique and his role in her death. Stracken was once a big-shot sports tycoon but the suit and tie never fitted comfortably. A former footballer and capped by internationally a couple of times, he never reached the heights many believed his talent deserved. However, the glamorous Veronique urges him to buy into his former club, Leyton, when the opportunity arises after he retires and Stracken, seeking to realize his (disappointed) ambitions in the game this way, takes up the offer. But deep-down Stracken longs to cash in and up sticks to a winery in Australia – something Veronique is dead against. Guilty of putting her on a pedestal, he becomes blind to the growing corruption within the club, a fact that proves his undoing when Veronique is first kidnapped and later murdered after a bungled ransom, forcing Stracken to flee to his hideout in Norway…
Casting: Sam Hazeldine
Veronique
Ruthlessly ambitious, Veronique grows up in the northern suburbs of Paris, a banlieu, where she has to fight for everything. She moves to London in her early twenties and soon gets caught up in the soft porn industry where she meets Saul Karim, a wealthy football owner with contacts in the criminal underworld. Initially employed as a cheerleader for Karim's team, Leyton, the two become lovers. Yet Karim treats her badly and she finds herself more attracted to rising star and recently retired footballer, Jack Stracken. She leaves Karim for Jack.
Finding herself well-suited to the cut-throat world of modern football, Veronique persuades a reluctant Stracken to borrow £10m from Karim to buy a share of Leyton, promising to pay the money back once the club builds its planned new stadium and promotion to the Premier League is assured. But she fatally overlooks the fact that Karim is still wounded by her decision to leave him for Stracken and he uses the debt to wield power and control over the two of them. Eventually Veronique is faced with a tough choice: cash in and go to Australia with Jack or realize her ambitions by staying and fighting Karim for ultimate control of the club. She chooses the latter…
Casting: Dany Verissimo-Petit