Football Kingdom
Football Kingdom is a satirical drama about the plight of a young well meaning footballer trying to come to terms with the pressure and media scrutiny so prevalent at the top tier of the modern-day football world. In classic twists and turns – Shakespeare's Hamlet meets the suspense of a see-saw football match – the story takes us on a journey through one man's passionate quest to not only win, but win with integrity.
The film will be directed by multi-award winner Terence Gross and stars John Lydon, Eric Cantona, Keith Allen and Michelle Collins. Featuring football stars including Ian Wright, David James and Joe Cole, Football Kingdom is designed as a low-budget movie with great potential to become a cult, word of mouth film like Bend it like Beckham.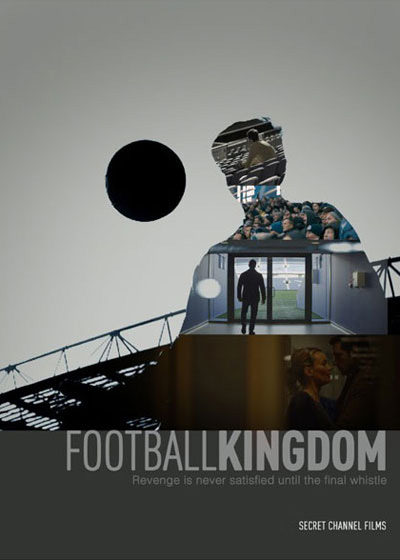 Producers: William Dingli, Victoria Barrell, Rik Hall
Director: Terence Gross
Writer: William Dingli
Executive Producer: John McKenna, Ram Khatabakhsh
DP: David Higgs (St. Trinians, RockNRolla, Vampire Killers)
Corporate Partners: Brighton & Hove Albion FC, Adidas, Sodexo, SoShine, Daivor, The Qatar Foundation
Target Audience: Young adults (15-35)
Intended Release: 2018
Sales Agent: The Yellow Affair
Sound Design: George Foulgham – Molinare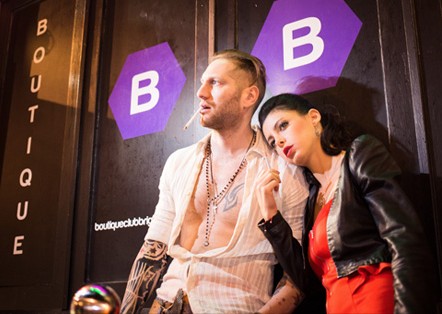 Synopsis
Henri Mahlet (22), star captain, model celebrity and goalkeeper of Kingdom FC, is in crisis. His father and the club's owner, Felix, dies suddenly the moment the team secure its first promotion to the Premier League. His WAG mother (Gabrielle) then marries Juan Lord, the Supreme Juan, a notoriously unskilled ex-player and Henri's nemesis, in double-quick time. Henri, fresh back from an injury caused by Lord, fears for his father's legacy when Lord steps into the power vacuum by deposing recovering alcoholic Richie to become Kingdom's new manager. When Lord then pledges a new football philosophy of all-out attack, Henri's fears are multiplied.
At first he successfully challenges Lord's gung-ho tactics on the pitch and the team keeps winning. But it's not long before Henri's playing performances dip. He rows with pop star girlfriend, Jessica, who is not coping with the strain of being in the media spotlight and his mood is not improved by Gabrielle's blatant denial of her own materialistic aspirations. Matters come to a head when Felix's vision appears to Henri on the giant stadium screen, scaring him witless and warning he will get nowhere just challenging Lord on the pitch.
With results deteriorating as Lord's tactics backfire, he sells players without replacing them, adding to the growing pressure on the club. Henri searches for a solution and uncovers a plot which confirms his darkest fears: Lord, envious of Henri's natural talent, will disinherit him with the complicity of Gabrielle and Richie. But this discovery, together with his loss of form, Felix's nagging vision and the hectoring of fans and teammates alike, drives Henri crazy and he pushes everybody away, including Jessica. At a crossroads, he must decide whether to publicly challenge his evil step-father, risking his career to save Kingdom for its fans, or bow to the pressure and just play football. With the media intrusion intensifying, Jessica leaves him for the insipid Laurie Moore, Kingdom's former striker and Henri sees a deal to outwit Lord backfire badly when Richie accidentally meets his end in Gabrielle's champagne-filled swimming pool.
Football Kingdom is an uproarious satirical drama inspired by Hamlet and set within an up and coming football club poised to achieve big things. Combining themes of identity and alienation, the movie satirizes how clubs can become playpens for super egos. Henri is caught between the excesses of the football elite and the grassroots fans with their romantic yet often misplaced loyalty. On another level, it is about coping with life 'in the bubble' created by the media around footballers where everything happens in public and nothing happens in private.
Finally, Henri manages to overcome his demon visions and takes responsibility, re-energising his teammates. Newly reunited with Jessica, he lays the foundations to get rid of his scheming mother and step-father, reclaim his inheritance and save Kingdom for its fans. With one game left for the club to fight off relegation and for Henri to preserve his own top-flight career, the scene is set for a final showdown with Lord, a showdown on the pitch.
Location
We will promote Brighton as a location by showing its more glamorous side through the exploits of the characters. The location is very much a part of the story we want to tell and is an additional marketing pull. Football clubs used to be part of the fabric of local communities and yet there is an increasing gap between the elite 'bubble' world of football culture and the ordinary fans – a kind of wealth divide in microcosm. Hence we will use the location to show both 'worlds' living in close proximity to each other but miles apart in reality.

We already have an agreement in place to shoot at Brighton and Hove Albion Football Club. Additional interiors/exteriors will be well known locations in Brighton itself including the beach/promenade, various nightspots and some of the more memorable buildings. We have secured the promise of sponsorship already from a number of local businesses in return for product placement exposure in the film.
Casting
Prominent actors and football celebrities to feature in the film will include: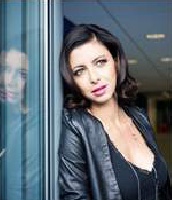 Julie Dray
BASE, Do Elephants Pray?
La vie d'une autre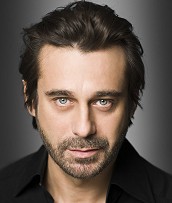 Jordi Mollà
Elizabeth:The Golden Age,
BadBoys2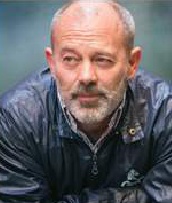 Keith Allen
Trainspotting, The Others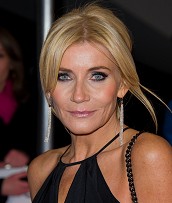 Michelle Collins
Coronation Street, Casualty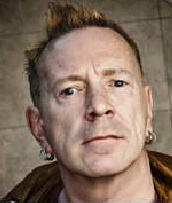 John Lydon
The Filth And The Fury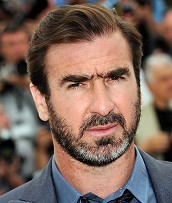 Eric Cantona
Looking For Eric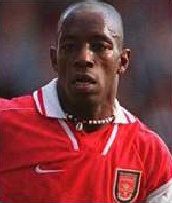 Ian Wright
Ex-Arsenal, England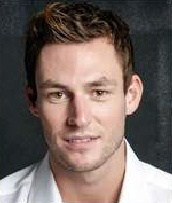 James Farrar
Silent Witness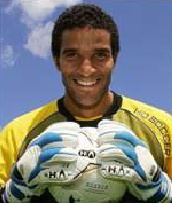 David James
Ex-Liverpool, England