Roadkiller
What happens when the hunter becomes the hunted? A greedy gas salesman who feasts on road kill murders a badger and mother nature takes revenge.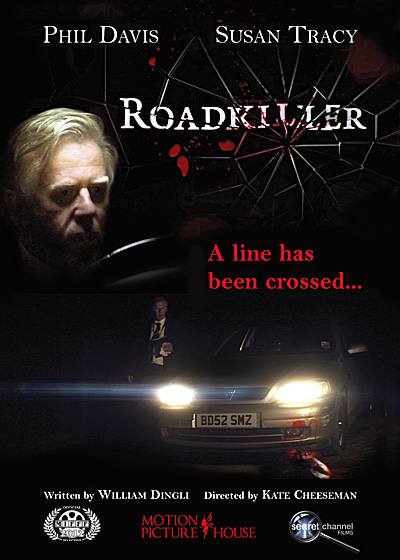 WRITER: William Dingli
PRODUCERS: Rupert Bryan and William Dingli
DIRECTOR: Kate Cheeseman
STARRING: Phil Davis, Susan Tracy
GENRE: Horror/Black Comedy
RUN TIME: 14 Minutes
STATUS: Completed
MOTION PICTURE HOUSE AND SECRET CHANNEL FILMS
Roadkiller is directed by BAFTA award-winner, Kate Cheeseman (Pig-Heart Boy) and stars Phil Davis (Quadrophenia, Brighton Rock, Whitechapel).
Roadkiller Full Length Film (14 minutes)